Bored with your desktop , want some cool stuff . Try Rainmeter. It is a desktop customization tool which is not only the best but has unlimited themes to customize your desktop. What's more, you need not add components from a single theme. If you need clock from one theme, and picture slider from other, this can be also done with rainmeter.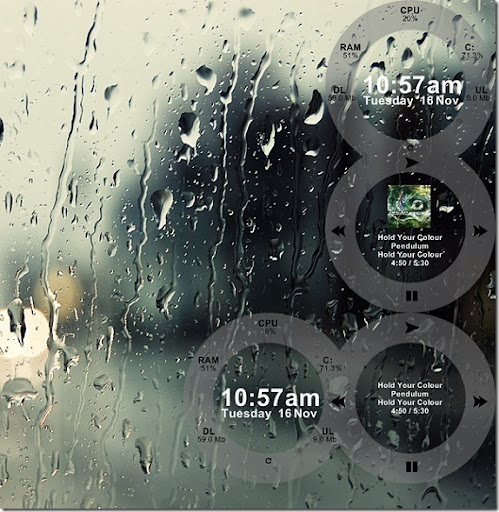 Rainmeter has customizable skins , like memory and batter power , RSS Feeds , Weather Forecasts , Beautiful Clocks right on your desktop. Some Skins can even record your notes and your to-do lists, can launch your favorite apps with a single click and can even control the music you play.
Rainmeter is open source software for Windows XP/Vista/7 distributed free of charge.
Download Rainmeter