For those of you who don't know about Spotify, it is a music streaming service with millions of tracks, which you can enjoy for free. You can create your custom playlists and even share them with others. It also has a Discover feature, which plays tracks according to the tracks you have already played.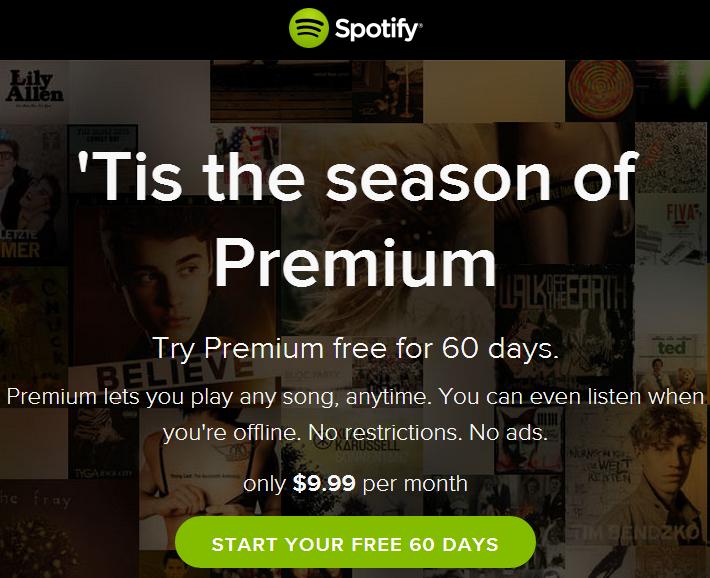 Spotify offers all this for free, but you get regular interruptions in the form of loud audio advertisements. But with a Spotify Premium subscription, you can enjoy music without those annoying ads. Not just this, being a premium subscriber, you get you hands on all the early releases and also more tracks with higher quality. You can even save your music for offline playing. Yes, you can download as many songs you want and play them anywhere without the internet connection.
How To Get Spotify Premium For Free
As of now, Spotify is running a promotional offer, and you can get a 60 days free trial directly from Spotify.
There's a catch though. You need to enter your valid credit card details to get the premium subscription of Spotify for free. The first 60 days are absolutely free, but after that trial period, your credit card will start to be debited $9.99 per month automatically. To make sure this does not happen, cancel the subscription before the end of the 60 days trial period.
Cancellation is quite easy though. Just go to the subscription page and cancel your subscription.